Meet the various folks who populate the world of
The Many Maladies of Marty Mitchell.

Marty Mitchell:
played by Cristian Naranjo
Our intrepid hero. Marty is constantly getting into jams. With help from his friends and his will to learn, Marty overcomes every obstacle.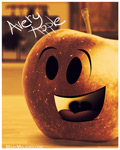 Avery Apple:
voiced by Yuri Lowenthal
The bravest of apples. Avery is a young, but charismatic Fridge Lander. He is a strong leader and hero to many of his friends.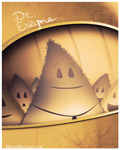 Dr. Enzyme:
voiced by Jon Gormley
The brightest enzyme. Dr. Enzyme doesn't just aid in digestion, he makes sure everyone knows just how important he and his enzymes can be. He is a no-nonsense protein who never lets a friend down.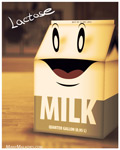 Lactose:
voiced by Erika Terriquez
The adorable dairy product. Lactose is Marty's closest friend and confidant.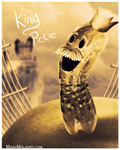 King Pickle:
voiced by Michael Dowell
The Royal Preserve. It is true that King Pickle is a bit of a bumbler always finding himself in trouble, but he means well and adores all of the Fridge Landers in his kingdom. He thinks Marty is the best.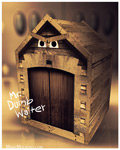 Mr. Dumb Waiter:
voiced by Fourchinnigan
The mobile sour-puss. Reliable, but grumpy—Mr. Dumb Waiter transports Marty to the far reaches of the universe. He is the fastest dumb waiter around.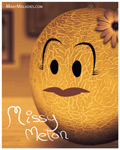 Missy Melon:
voiced by Erika Terriquez
The negative Nancy. Missy worries a lot and jumps to conclusions. She can make everyone around her anxious, but she would sacrifice anything to save the other Fridge landers. She loves them all more than they can imagine.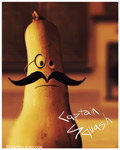 Captain Squash:
voiced by Fourchinnigan
The senile hero. Yes, he forgets everything and repeats himself constantly, but Captain Squash is the most valiant gourd to ever grace Fridge Land. He was the most decorated hero in "The Great Ketchup War."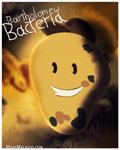 Bartholomew Bacteria:
voiced by Fourchinnigan
The infectious friend. Sure, Bartholomew is a deadly pathogen, but that doesn't mean he isn't a great friend. Knowledgeable and helpful, Bart is the best bacteria around.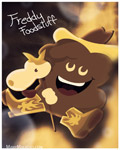 Freddy Foodstuff:
voiced by Jon Gormley
The consumable cowboy. Freddy not only loves digestion, he loves to be digested. He is very  happy to tell you how it works—from food to poop— along the way.

Miley Maggot:
voiced by Alessandra Naranjo
The grinning grub. Just because Miley is gross doesn't mean she isn't cute. Maggots are super helpful, just ask her.

Mr. Meat:
voiced by Fourchinnigan, Adrian & Â Alessandra Naranjo, and Julian Gomez
The megalomaniacal meat. Mr. Meat is rotten and  wants to be king.